Gluten-free, grain-free chocolate chip cookies
I do pretty well staying away from sweets, but there is just something about a chocolate chip cookie that makes me feel like home. And man, oh man does it make my house smell fantastic. These grain-free chocolate chip cookies fit the bill perfectly!
They also have a nice little secret ingredient – a healthy one at that!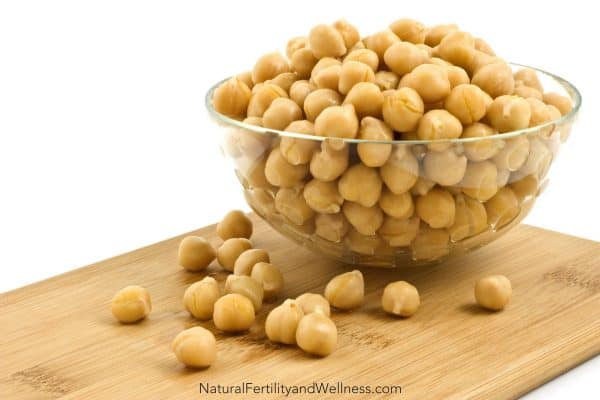 The base of this cookie is the simple chickpea, also known as the garbanzo bean. And to be completely honest with you, I had purchased these to make hummus, but when I saw these on Pinterest…the cookies won.
Making these is as simple as whipping up a smoothie since all you need is a blender.
Packed with protein from the chickpeas AND the peanut butter, combined with low sugar, this recipe really outdoes itself.
And you'll have the household flocking to the kitchen as they bake, so keep a spatula handy to smack them away until they are cool enough to eat.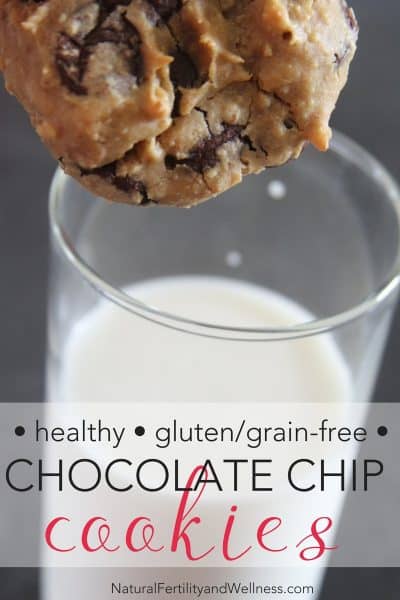 Gluten-free, grain-free chocolate chip cookies
Recipe type:
Desserts and Sweet Things
Ingredients
1¼ cup cooked chick peas (if you're using canned it's just less than one can and you'll need to rinse them)
2 tsp vanilla extract
rounded ½ cup of peanut butter (or nut butter of your choice)
¼ cup honey
1 tsp baking powder
pinch of salt if using salt free PB
½ cup chocolate chips* (the darker the better I think!)
Instructions
Preheat the oven to 350 degrees.
Blend all but the chocolate chips in a food processor or blender until smooth.
Stir or pulse in chocolate chips until well mixed.
Bake for 12-15 minutes, or until slightly browned.
Let cool and enjoy.
Notes
If you don't have honey, you can also substitute a whole cane sugar, though I needed 2-3 Tbsp of milk/coconut milk to get it to blend well.
You can also use crunchy peanut butter if you want a bit more texture to these.
This recipe makes about 12-16 cookies, so double it up if you're bringing to potlucks and get togethers!
You won't be disappointed in these!
They stay very soft – don't expect them to get that crispy crunch like a regular flour cookie with lots of butter. But they are sooo good and a perfect indulgence for a healthy diet!