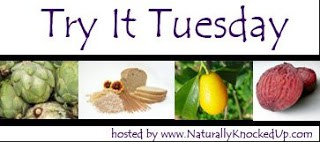 Over the years, I've heard of the benefits of Apple Cider Vinegar (ACV) but had never bought any. Never ever.
But last week, while at a local natural/bulk whole foods store, I noticed some on the shelf and thought I'd give it a try.
Now this isn't your mama's ACV, this is the good stuff. The healthy stuff.It's organic and unfiltered. It's cloudy and has a cob-webby, gooey 'thing" floating around in it. (known as the "mother") It's got a ton of different vitamins in it like;vitamin C, vitamin E, vitamin, A, vitamin P, vitamin B1, vitamin B2 and vitamin B6. And it's chock full of minerals as well.
Now, I really think the good Lord pointed me towards this. Why? Because I'm pretty sure I've been dealing with an overgrowth of Candida since the baby's birth. I had antibiotics then, and then a month later when I got mastitis and couldn't get rid of it, I had another broad spectrum dose. And one of the things it helps with is Candida over growth.
Along with that, it's supposed to help with many other ailments and helps to promote good skin and hair (when taken topically or internally). So I started just a couple days ago drinking 2 Tbsp of ACV and Tbsp of Raw honey in a glass of ice water each morning a few days ago.
It does have a very ferment-y taste, but the honey helps a bit. I also would much rather drink it with a straw since it can have quite the "kick" to it. 🙂 But it's not horrible. I don't mind drinking it, and it tends to remind me of homemade kombucha. And I don't tend to think of it as a "wonder drug" like so many sites claim, but I think it could be quite a healthy thing to drink!