Today is my 31st birthday.
As I sit thinking about that 'something' that Todd hid out in the barn, told me I couldn't go in there (which makes me totally want to!) I'm also thinking about the gifts I've been given that don't come packaged as "gifts".
Over the last few months I've been reading about gratitude. Mostly through the enjoyment of reading Ann Voskamp's book "One Thousand Gifts".
Taking time in my day to really notice beauty around me. To really notice the gifts we're given each and every day – though normally to busy to notice.
My life is full of beauty and joy, and it always has been. But I didn't always see it, and a friend recently told me that "I don't believe that you can laugh from the soul, dance from the soul, if you haven't cried, mourned, from the soul." Dealing with grief has also opened my eyes to true beauty, the kind where it takes your breath away and causes you to pause.
I see it not because my life is perfect, not in the slightest. I see it more now because I choose to see.
May I share a few gifts with you a few gifts I've seen lately?
1. An expanse of blue sky.
2. A warm cup of coffee (organic…yes – it was caffeinated) on a cool summer morning.
3. Hearing the hum of bees, knowing it means summer produce.
4. Finding the perfect garden stone for remembering our baby, when I wasn't even looking.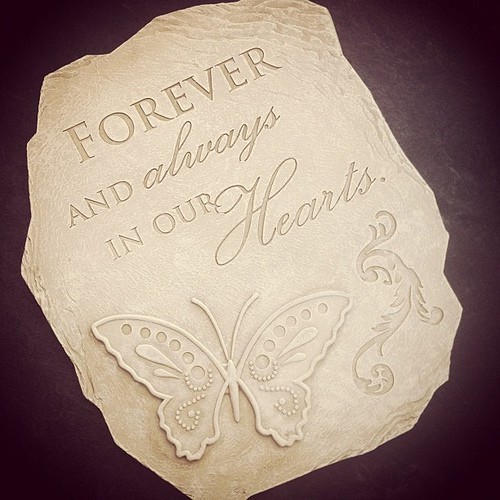 5. The smell of freshly dug dirt as I plant our garden.
6. Four happy hens who graciously (and sometimes not so graciously) lay eggs for us each day.
7. Friends who "get me".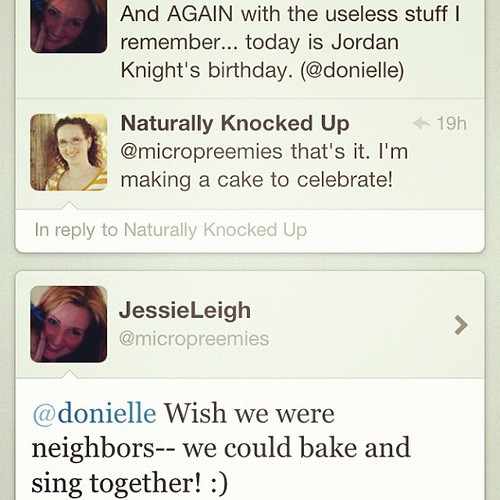 8. And having another friend remember my due date, and ask me how I was doing. (thank you for remembering!)
9. Having a husband who makes me laugh while I stress over a silly two-minute slideshow.
10. The curtains blowing gently in the summer's breeze.
11. A worship service where every song touches my heart and soul.
12. A sunset that paints the sky.
13. A good movie while snuggled up next to the ones I love.
14. A song played at the moment I needed to hear the message.
15. A swallowtail (my favorite) that showed up on a day I needed a reminder of beauty.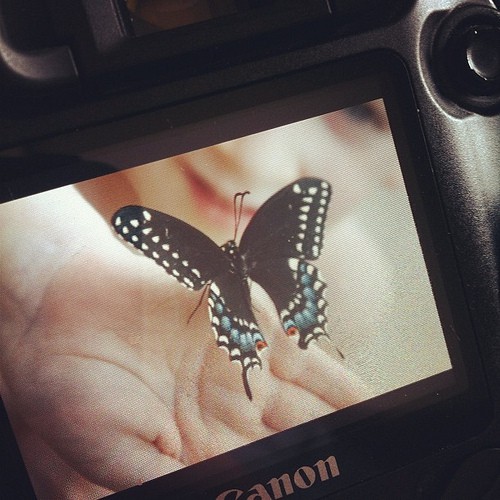 16. The 'jokes' of a five-year old.
17. The red clover and purple flowers that grace the field across the street.
18. Raindrops as I drift to sleep.
19. Friends who provide me with "real" food.
20. The bright green of spring.
21. Friends who call, just to say hello.
22. A reader that sends love and care wrapped in a simple email.
23. Flowers picked by little hands.
24. A carefree weekend.
25. Blog friends who don't bat an eye when I talk stats and social media.
26. Chicken broth simmering on the stove.
27. Clear skies at night, a bright moon to fill the sky.
28. Frogs chirping in the woods.
29. Family that remembers to treat you like you're special.
30. An approaching storm.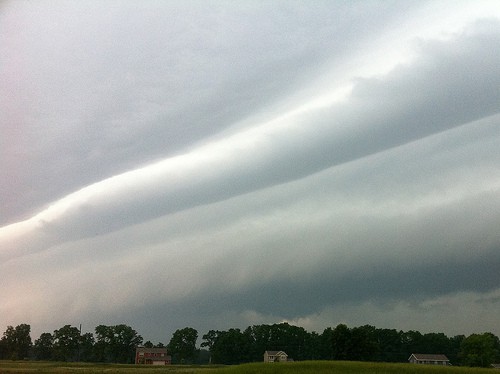 31. Laughter, the sound of community.
What are your gifts today?