A couple of weeks ago I was skimming through Pinterest looking for new recipes and happened upon an infographic with different ways to "perfect your salad". In the same few minutes, I passed another post about the health benefits of avocado and knew I needed to step out of my comfort zone when it came to eating avocados. So I came up with a salmon and avocado salad!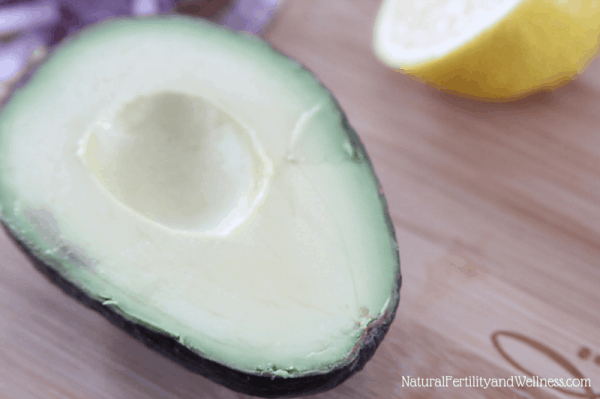 I grew up hating them and only in the last few years I've gotten to love them, but only in my tacos and Mexican fare. In my quest to keep my body functioning as it should, I've been stepping out of my comfort zone and trying new recipes. The first one inspired by that nifty little salad combining pic!
Salmon and Avocado Salad
A tasty way to boost your nutrient stores, balance your hormones, and increase your fertility through food.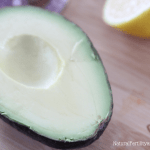 Print Recipe
Salmon and Avocado Salad
A great recipe for health and hormone balance!
Ingredients
1

can

salmon

or tuna

1/2

avocado

cubed

1/2

red onion

small, chopped

1

tsp

lemon juice

1/2

tsp

basil

salt and pepper

to taste

1

Tbsp

chopped almonds

optional
Instructions
Drain salmon and place in small bowl with chopped onion, lemon juice, and seasonings.

Stir to combine and taste to see if you need more salt.

Add avocado (and almonds if using) and gently stir until it's fully incorporated.

Serve over lettuce, toast, or enjoy plain.
 
Cooking for fertility
Avocados
Containing more potassium than bananas, avocados are a great source of nutrients like folate, vitamin E, and vitamin B6 as well as an excellent source of monosaturated fat.
Salmon
Wild caught salmon to be more specific, is full of healthy omega 3 fats that contain the ever important EPA and DHA. DHA is really important for fertility and hormone balance! It's crucial to the formation of neurons and helps protect the brain from oxidative damage. In traditional Chinese Medicine, they believe that eating fresh wild salmon contributes to yin which is an essential factor in her ability to generate healthy follicles and ample amounts of cervical fluid. The omega 3 fats are also important for proper brain development for babies in utero and while nursing.
Almonds
A good source of monounsaturated fats, almonds also contain plenty of vitamin E, manganese, and biotin (a B vitamin). If you soak and dehydrate them first they are even better for you! And they add a great crunch to this salad.
Dietary variations:
Whole foods diet – a piece or two of homemade bread or sprouted toast is a great addition.
Paleo/Primal/Grain-free – skip the bread and eat your salad as is or over some fresh lettuce.
THM – without the bread, this is considered an S meal, with 1 slice of sprouted toast, it's an S Helper.
Fast Metabolism Diet – for phase 3 use fresh salmon instead of canned or use shredded chicken or canned tuna. Skip the bread and add a phase 3 fruit if you're making it for lunch, but include 1 slice of sprouted toast, extra veggies, and no fruit if making it for dinner.
Gluten-free – swap out any gluten-containing bread with GF versions (like this gluten-free sourdough bread) or skip the bread entirely.