Crisp air, warm sunshine, leaves changing, garden remains composting and apple peels stuck to my kitchen counter.  Autumn has graced us with her presence.
These are among my favorite days of the year.
Warm cheeks, cool noses and dried leaves hanging from our clothing as we come in from yard work outside.
All is well and good if I've got something warm baking in the oven and our home is filled with the rich scent wafting from the crockpot.
Hockey games, football games, and soccer games cross the television screens and home fields, bonfires burn, laughter ensues, and then, someone is looking for food.  Something sweet, maybe something warm with a little crunch?
Oh?  You'd like me to do a little cooking?  Why certainly.
Print Recipe
Real food dips for fall
Ingredients
1

Tbsp

olive oil

1

medium onion

chopped

1

red bell pepper

finely chopped

1

chicken breast

cooked and cubed small

3-4

red bell peppers

cut into quarters (for scooping later on)

4

cups

cooked black beans

8

ounces

salsa

Salsa Lisa is our favorite

3

cloves

minced garlic

2

tsp

cumin

3/4

tsp

Himalayan sea salt

2

Tbsp

fresh cilantro

1/2

cup

shredded cheddar
Instructions
Start by chopping onions and bell pepper, adding to heated skillet with the olive oil to saute until soft.

While the veggies are sautéing, chop the cooked chicken breast and cut remaining bell peppers into quarters for scooping.

Place the beans and salsa in the blender until well mixed.

Add the garlic, cumin, and sea salt to the skillet and stir.

Stir in the chopped chicken, then add beans/salsa mix and stir. Once well warmed and combined, pour into serving bowl/dish.

Sprinkle with shredded cheese and cilantro.

Serve with organic corn chips and red bell pepper scoops and sit down in front of the game for a cozy afternoon and get ready to enjoy your Creamy Pumpkin Dip post game.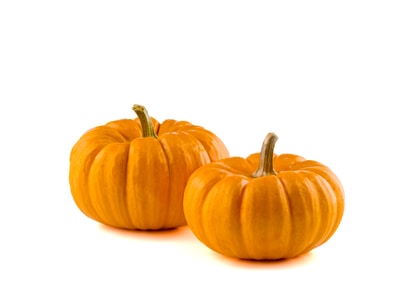 And to close in on the day, Creamy Pumpkin Dip
This one is delish for not only those seasonal slices of pear and apple, but jicama, homemade 'nilla wafers or graham crackers suffice as well.  I've got to find myself a good gluten-free graham cracker recipe for the celiac prone in our household.  It's a dip best served at room temperature, just let it sit on the counter for a bit before your guests or family members dive in.  Or, just do like me and eat it by the (small…sometimes) spoonful straight from the fridge or as a spread.
For this recipe you may use canned pumpkin, though I like to use the baked pumpkin I keep in the freezer in bags stored at 1 cup per bag.  I just thaw, drain and stir into my pumpkin recipes.  And know I'm a nutmeg junkie, so my tastes may be a bit strong for you-just another reason to taste as you go.
This dip doesn't last more than a couple of days in our house as we'll eat it after school or after dinner or on a weekend it's an ongoing munch!
Creamy Pumpkin Dip
Author:
Ingredients
8 ounces full fat cream cheese, room temperature
3/4 cup unsweetened pumpkin puree…canned or from the freezer
2 1/2 tablespoons coconut sugar, powdered (pulverize in the blender or you feel the crunch texture of sugar granules, which I don't like)
1/2 tsp vanilla
1/2 tsp nutmeg (or less, depending upon your preference)
1/2 tsp cinnamon
1/4 ground cloves
1/4 cup ground roasted walnuts (or coarsely chopped, some of us really like the texture and some of us don't want to know the nuts are in there)
Instructions
Using a wooden spoon, mix together the room temperature cream cheese, pumpkin puree, and vanilla. (Note: You can also use less pumpkin if you want a more dense dip)
Once well blended, stir in the spices.
There are two ways you can do the walnuts-either you can stir them in now, OR, you can sprinkle them on top of the dip for a pretty presence. I like to stir them right in.
 What is your favorite fall festive dip?