Eat more green!! Eat more raw!!
We constantly hear of the benefits that greens and veggies have on our health and often come across recipes for green smoothies. But did you know that these same veggies have a dark side as well? That they may not be as healthy or beneficial as some media outlets tout?
A couple of weeks ago I happened to mention on my facebook page that I had made myself a smoothie for breakfast (something I'm trying to get more into the habit of doing) and that yes….even I had used raw spinach. After the multitude of comments, and questions, I think I need to elaborate.
Not all vegetables should be eaten raw. Or at least not all the time in excess.
And while I am a huge proponent of eating more raw foods for the beneficial enzymes, there are a couple of types of veggies that may cause health issues when regularly eaten raw.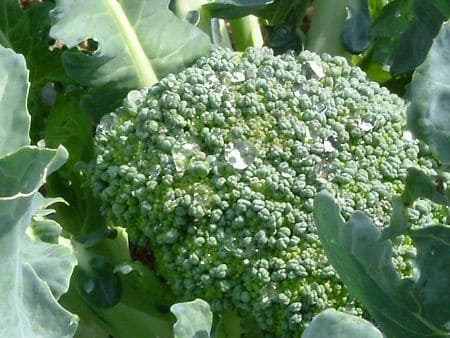 Cruciferous Vegetables
Of rather large importance, especially for those who are struggling with infertility, is the fact that cruciferous veggies have a natural chemical in them that can block the production of thyroid hormones. These chemicals, called goitrogens, are released when the raw vegetable is chewed or when our intestines break down the vegetable when it is only lightly steamed.
Cook before you eat: Arugula, broccoli, kale, cauliflower, cabbage, turnip, collard greens, bok choy, brussels sprouts, radish, rutabaga, and watercress.
Many of these cruciferous veggies are commonplace in our diets; arugula in salads, broccoli, and cauliflower in veggie trays. Though no one would ever assume eating your veggies could actually harm your health. So what exactly do these goitrogens do to our bodies? Well, I'm no scientist and don't have a research lab at my disposal, but the verdict seems to be that these veggies increase the amount of iodine we need in our bodies. When our bodies lose iodine, our thyroid starts to suffer – which seems to be the reason that raw cruciferous veggies have been linked to hypothyroidism.
Many people may be suffering from hypothyroidism and not even know it. And having hypothyroidism can directly affect fertility. The signs and symptoms of hypothyroidism, for those that haven't heard much about it, are; fatigue, chronically cold extremities, constipation, dry skin, heavy periods, depression and reduced libido.
On the other side of this coin, these cruciferous veggies are healthy. They contain many essential nutrients, anti-oxidants, and health-promoting vitamins and minerals! It seems that by steaming them until fully cooked we can cut goitrogens by 1/3, cooking for 30 minutes reduces it by 90%.
more reading – Cruciferous Vegetables by Chris Masterjohn
Greens
Since spinach isn't a cruciferous veggie, the question remains; why shouldn't we eat it raw?
"Oxalic acid combines with metals such as calcium in the body to form oxalate crystals which can irritate the gut and kidneys. The most common kind of kidney stone is made of calcium oxalate."   – Juicing Book
Many greens contain oxalic acid and it seems there are two theories of thought behind it. One says that it can bind to iron and calcium within the body, even from other sources of food. The other says that it can only bind to the calcium within the food containing the acid itself. Either way, your body won't be able to absorb the number of nutrients you're feeding it.
But cooking these foods can destroy the oxalic acid.
On the other hand some folks claim that by cooking these foods and rendering the oxalate 'dead' or 'inorganic' that this inorganic oxalate is what causes problems within our bodies. Huh. I sure wish about now that I had my degree in researching foods! (Though, this source also has meat on it's "harmful" list – so I automatically don't give the entire site much credit. But that's just me) And they also recommend not to eat oxalic acid containing foods if you suffer from kidney problems….but yet they told us that 'organic' oxalic acid is fine……
Foods containing oxalate acid are many, but a few of the most popularly eaten raw are; spinach, chard, beet greens, rhubarb, parsley, and chives.
What I Do Know
We should be eating a variety of foods, both raw and cooked. If a healthy person eats food that has goitrogens or oxalic acid every once in a while or even a couple of times per week, there most likely will not be any harm done to the body.
If one suffers from thyroid issues, calcium absorption issues, chronic kidney stones, they'd be better off making sure all of these vegetables are only consumed cooked!
What do you think of / what do you know about, eating cruciferous veggies and foods containing oxalic acid?