As our days start getting longer and the sun starts shining, my body starts to crave lighter foods. I love trading in the heavy soups and stews for smoothies and salads.
When I first started making smoothies they weren't that good. In fact, we used to call them 'grities' because they were so coarse.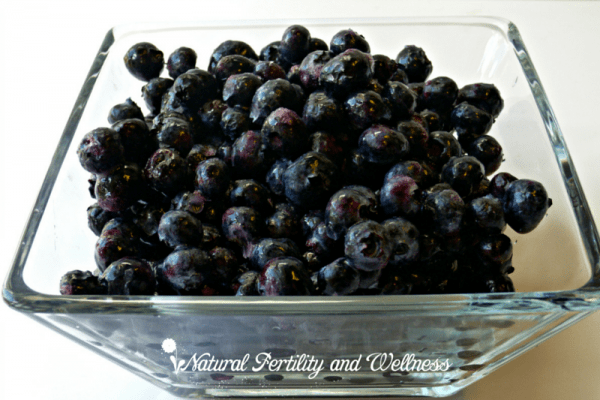 Seriously,  I would just throw EVERYTHING in the blender just because it is good for you. That didn't make for the tastiest smoothies.
As time went on I learned that you don't need to put everything in your smoothie just to make it healthy. You can have a healthy smoothie and make it taste good. Just make these ingredients count!
Blueberries are one of my favorite fruits to add to a smoothie because they are full of antioxidants.
To make my smoothies creamy, I love to add Greek yogurt. You get a nice dose of probiotics along with it adding a nice, thick consistency to your smoothie. This also is a good source of protein.
I love to add cinnamon to my smoothies as well because it can help stabilize blood sugar levels. This can be key for managing PCOS, thyroid, and adrenal issues.
Gelatin (available on Amazon) is another great add-in. I love that it is good for gut healing as well as great for joint health because of the collagen. (Make sure you are using the cold soluble kind for smoothies!)
Adding fresh greens give you a nice boost of minerals and vitamins. I love getting my veggies in with a breakfast smoothie. (If you are sensitive to oxalates, then be sure to lightly steam your greens first.)
As far as a sweetener goes, you can add as much or as little as you like, though, for the most health benefits, less is preferable.
Add a pinch of salt in there to support your adrenals too.
Healthy blueberry smoothie
Print Recipe
Blueberry smoothie
Great any time of the day.
Ingredients
1/2

cup

blueberries

I use frozen

1

cup

greek yogurt

1-2

cups

leafy greens

spinach or kale

1

cup

water

1

tbsp

collagen

cold soluble

1/2

tsp

cinnamon

pinch

sea salt

sweetener

to taste if desired
Instructions
Put all ingredients in the blender and blend until smooth.
Notes
If you don't use frozen berries cut the water down a touch and throw a handful of ice.
Smoothies come together fast and are great for a breakfast on the go when you load it up with nutrient dense ingredients.
We really have come to enjoy smoothies in our house and are always experimenting with the flavors.
For more amazing drink recipes, follow our whole foods board on Pinterest!