Well, it is finally spring! It seemed to take extra long for this past winter to end. I have been patient, well really not so patiently, waiting for warmer weather that would start to bring in local produce. One of our first crops in my garden is rhubarb – and I can't wait to make this gluten-free rhubarb pie!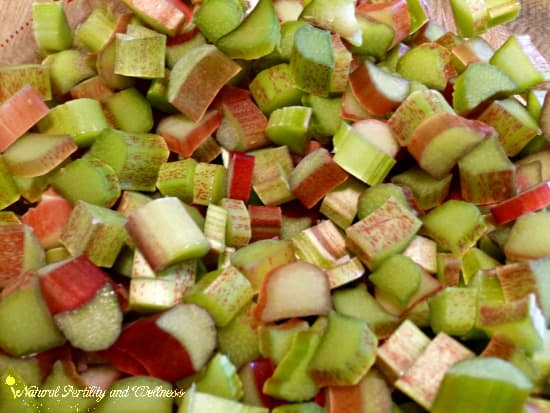 I remember when I was little I thought rhubarb was the most disgusting thing ever. That is until I had a really awesome rhubarb pie!
Most rhubarb pies have had an 'eggy' feel and I just can't stand eggy! This recipe is just right.
It is also not overly sweet and combined with the tart rhubarb, it is just right.
If you need a pie crust recipe, check out this one I posted earlier. It is gluten-free but you can also sub cup for cup white flour if you are not a gluten-free family. I am a big fan of the Namaste gluten-free flour blend, I can get it at Costco. And, as much as I love Bob's Red Mill products, I do not enjoy the gluten-free flour mix for a pie crust.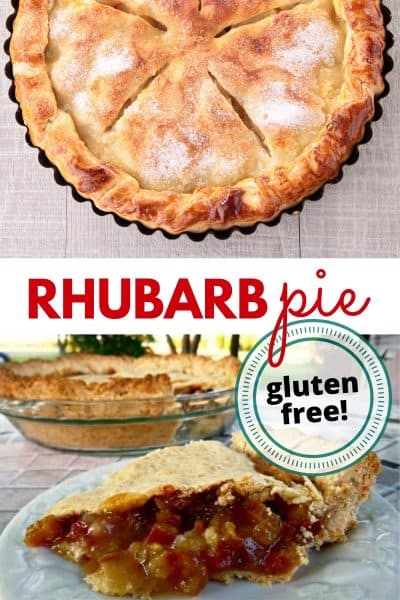 Print Recipe
Gluten-free rhubarb pie
A delicious spring favorite.
Ingredients
4

tbsp

gluten free flour blend

1 1/2

cup

sugar

1

egg

4

cups

rhubarb

chopped

2

Pie Crust
Instructions
Preheat oven to 425 degrees F.

Stir flour and sugar together.

Add egg and beat thoroughly.

Pour into pie crust and top with other pie crust.

Pinch together edges and put a few slits in the crust to allow pie to breath.

Bake at 425 for 10 minutes

Lower the oven temperature to 350 and cook for 50-60 more minutes. (If you didn't use my gluten free pie recipe your pie may be done sooner as butter crusts take longer to brown)

Pie is finished when crust begins to brown on the top.
Another really helpful tip I always follow when baking a pie is that I line my oven with foil or bake on a baking sheet. It never fails, that when I forget to do this, my pie leaks all over my oven. I have much better things to do than clean my oven, so I opt for foil!