We've talked a lot about going gluten-free (check the links at the bottom), and I know many of my readers are gluten-free, as is my family. But there is also this thinking out there that it's some type of "fad" diet, or that people only do it to try to lose weight, or that it's because their favorite celebrity is doing it.
It's in the news so much it does cause people to wonder. I mean…..the low-fat diet was in the news all the time, then low-carb. How do we really know that going gluten-free is the right thing for our bodies? How do we know that food manufacturers, who are now making gluten-free foods, have our best interests at heart? Does cousin Sally's, dentist's, aunt really know what she's talking about when she recommends going gluten-free?
And why is gluten so bad anyways?
The basics of a gluten-free diet are this:
You cut out every tiny portion of wheat, rye, spelt, barley, and any other grain containing gluten.
Some people even have to go as far as cutting out foods that have been processed near wheat and gluten.
Beauty products may need to be changed as some contain gluten.
Your life is now over since you can not eat bread.
Alright, so the last one is a stretch, though many people feel this way when they are told they have to go gluten-free.
The thing is, for some people, cutting out gluten can save their life. There are no if, ands, or butts about it.
Gluten is a protein found in wheat (even in the white flour) that gets through the gut lining. It destroys the villi in the intestines and in classic celiac, it causes obscene amounts of intestinal issues among other things. In "silent" celiac, the digestive system may remain mostly normal while the gluten permeates the gut lining and begins attaching to other parts of the body. The body's immune system then goes on defense attacking the gluten as the foreign invader it is. The problem is, the body also attacks the organs where this protein sets up camp. It also begins attacking the body's own proteins that are similar to gluten in structure. One of these is the thyroid.
Other signs of silent celiac (organs that the body is damaging – also known as auto-immune) can include arthritis, nerve problems and disease of the nerves, type one diabetes, infertility, multiple miscarriage, and lupus. Even mental illness has a strong link to gluten.
There are many, many people out there that shouldn't be eating gluten and they are. Some even have been told by their doctors that they don't need to go gluten-free because tests show that they are only "borderline celiac".
So how do you know if you have to go gluten-free? Should you even go gluten-free if you don't think you're intolerant to it?
Because undiagnosed gluten intolerance and celiac are so rampant, and the fact that it has such close ties to infertility and multiple miscarriages, I do recommend that people should at least go gluten-free for a month to see how their body reacts. Testing would be so much easier, but unfortunately, there really aren't any tests that are 100% accurate until the gluten has completely damaged the villi. A one month test, staying away from gluten of any kind, is long enough to see if you have reactions as you abstain from eating it (many people get headaches and body aches). After one month you'll also be able to tell if you physically feel better – some people have been in a "gluten fog" for so long that they don't even remember what feeling good feels like!
After a month, you eat gluten for one day. If you get sick, get a headache, have intestinal distress, etc – you're sensitive to gluten. Or if you're symptoms go away during the month and begin to come back as you add gluten in your diet again – you're sensitive to gluten.
The Pros of Gluten-Free Diet:
You are cutting out the one ingredient that could be causing a host of your health issues.
It also helps people get out of the rut of "bread for each meal". You can expand your use of other grains (rice, oats, etc) and try many new versions of foods. I love this about being gluten-free! There are so many foods my family eats now, all because we had to give up our "crutch".
The Cons to a Gluten-Free Diet:
Like I mentioned before, food manufacturers want in on the latest and greatest thing. People see "gluten-free" on a box and they grab it thinking that it must be healthy. Right? Not so. The processed foods are often very high in sugar and white starches, along with other additives to try to give it the texture of wheat.
It can also be a bit more expensive when you first transition. While you don't need to buy the pricier gluten-free flours, it is nice to have on hand sometimes for a family treat.
It's also very overwhelming! Having to read every label and figure out what food is naturally gluten-free and which ones you need replacements for is enough to make anyone run and hide.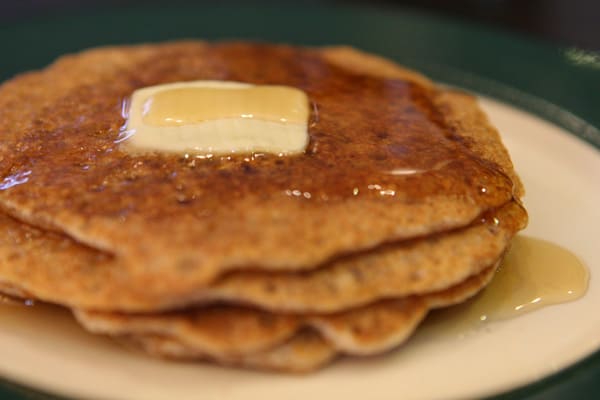 My Thoughts
Eating a gluten-free diet (as long as you stay away from the mass amounts of processed gluten-free foods) is a diet that everyone can follow, but not everyone has to. It's not a fad diet. But it is also not a diet that's going to change your health for the worse.
At some point, I also think everyone owes it to themselves to figure out, by method of elimination diet, how their own body reacts to gluten and wheat. Especially people with relatives that suffer from auto-immune diseases (there is a much stronger link if you have a family member with auto-immune issues). If you find you have a sensitivity to it, cut it out of your diet completely.
Our family is currently gluten-free, due to my husband's gluten intolerance (which we found through an elimination diet). I don't seem to have any problem with it as I've gone months and months without any. I've eaten a few times over the last two years and it never seems to have an adverse effect. I'm actually looking at buying some sprouted spelt flour (no reason to sprout and grind my own – I have no grinder and it wouldn't be cost-effective for me to buy one) to make sourdough bread once or twice a month for those of us in the family that can eat it.
Other posts in this series:
Diet Investigation: Standard American Diet
Diet Investigation: Nourishing Traditions Type Diet
Diet Investigation: Vegetarian Diet
Diet Investigation: Primal/Paleo Diet
Diet Investigation: Gluten Free
You can also check out all the posts from the week we focused on wheat and gluten:
The Silent Cause to Poor Health – a podcast with Dr. Tom O'Bryan – an expert on gluten and infertility (awesome listen!!)
The Transition to Gluten Free – a guest post by Kat from SCDKat.com
Gluten Free Easily – a guest post from Shirley of GFE
Gluten Free Beauty – a guest post by Kristen of Gluten Free Beauty
Gluten, Grains, and Children with Developmental Issues – guest post by Cara or Health, Home, Happiness
and the 4 part Gluten Free Panel: part one, part two, part three, part four (a Q and A with other people who eat gluten-free)