So who loves hummus? We sure do! My newest hummus variation, chipotle hummus, has quickly become our new favorite and I hope you love it too.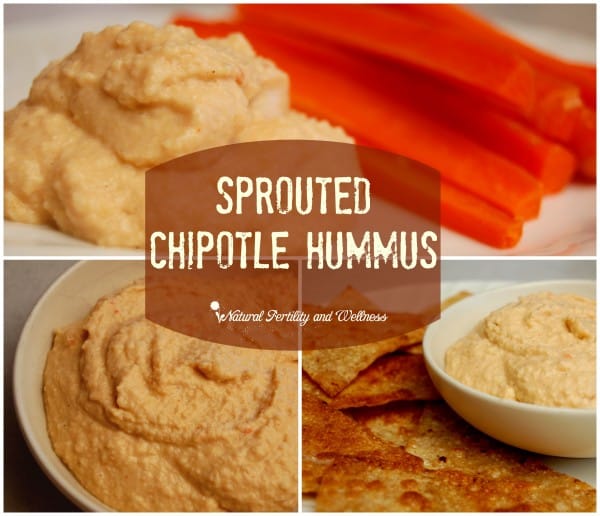 There are actually some brands with decent ingredients in the health food store. But, man, it is just such a money saver to make our own. And I prefer to have the garbanzo beans sprouted. Go to the bulk section of your health food store and grab a bag of dry garbanzo beans (sometimes called chickpeas). You will love making your own!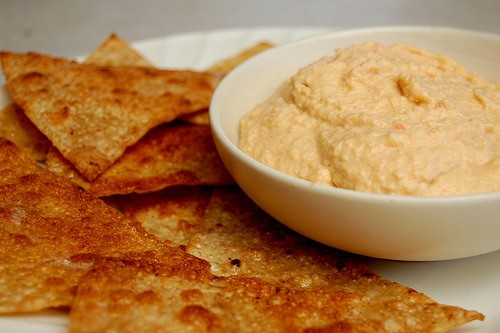 I have played around with different flavors to change things up a bit, and this chipotle flavor has been one of our favorites! If you leave out the chipotle seasoning, it will be the classic hummus flavor you are used to. This is your base and you really can make it taste however you wish! I even like making a herbed hummus with thyme and use it on gluten-free wraps with chicken!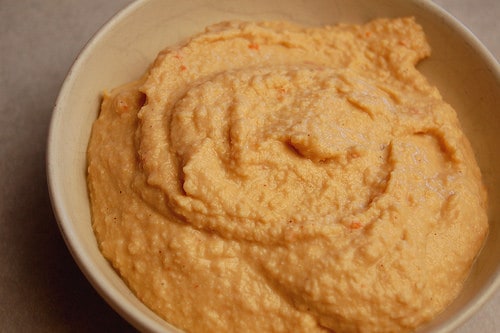 Don't be intimidated about sprouting your beans! It is too easy, and you will benefit from the beans being easier to digest, and have more of the nutrients in the beans available! Bonus! See the "Tips" section below for how to sprout garbanzo beans.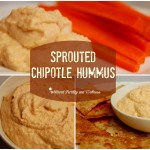 Print Recipe
Chipotle Hummus
Ingredients
1 ½

cup

garbanzo beans

cooked

2

Tbsp

lemon juice

½

cup

water

¼

cup

tahini

1

tsp

sea salt

1

tsp

onion powder

1-2

cloves

garlic

¼

tsp

chipotle powder

+ more to taste
Instructions
Everything into the food processor to blend! That's it!

If you want a thinner consistency add more water.

Store in the fridge up to 2 weeks. Or freeze batches to last months.
Tips:
Sprout large batches of beans, double/triple this recipe, and store in the freezer.
Play around with the seasonings to your taste. I happen to *love* garlic so I usually use 2 sometimes 3 cloves if they are small.
Use your hummus for more than just dipping carrots. I often use it as a spread for sandwich wraps or mixed into a salad. I also take rice tortillas and fry them in butter to make "chips" and like to dip them in the hummus too. (you can make your own flour tortillas as well)
To sprout your beans, put your dry garbanzo beans in a large bowl and fill with water to cover a good 3 inches. Put the bowl under the light in your oven overnight or 8-12 hours. Strain the water and put the beans back in the bowl WITHOUT water and back under the light in your oven for a good day or 2 until they sprout. Rinse the beans with water a few times per day but always back under the light without water to sprout.
Do you have a favorite way to use hummus? Let me know how you like this recipe if you try it!