Packed with nutrition and perfectly sweet, these gluten, dairy, and refined-sugar free Banana Nut Muffins are just what you need to start the day off right.
The best meal of the day.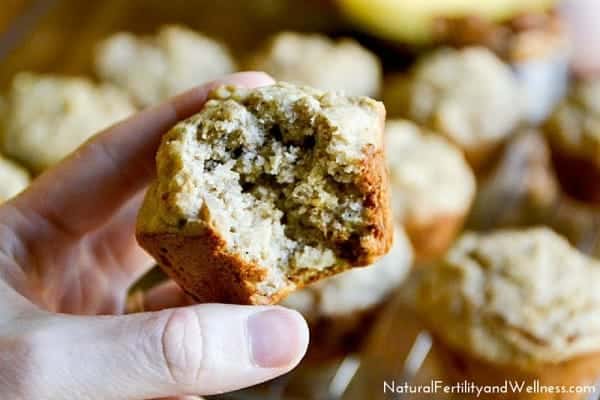 There's no doubt in my mind that breakfast is important. Not only are breakfast meals delicious, but they're also a healthy way to kick your metabolism into gear, help balance your blood sugar, and start the day off right!
I love breakfast in any form it takes, smoothies, egg dishes, coffee cake, granola… But there's an extra-special place in my breakfast-loving heart for muffins.
These little Banana Nut Muffins are packed with vitamins and nutrients from… you guessed, bananas and nuts. 🙂 Though most banana nut muffins I've had usually come with walnuts, I've added another of my favorites: pecans.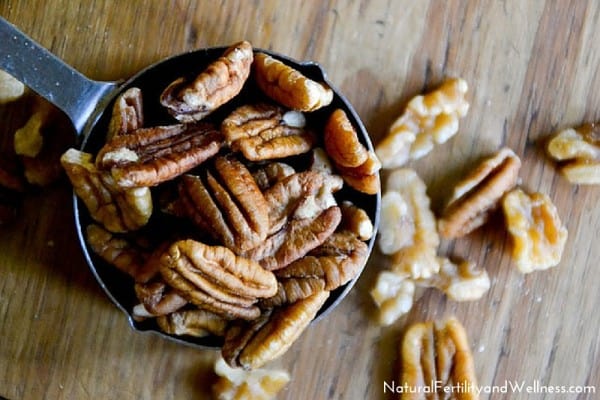 Nuts about nuts.
Nuts, in general, are wonderful for you, and pecans are no exception! They're rich in copper, potassium, calcium, iron, selenium, and magnesium, an anti-inflammatory and antioxidant trace mineral. They are also an excellent source of vitamin-E, several important B-complex groups of vitamins such as riboflavin, niacin, thiamin, pantothenic acid, vitamin B-6, and folates.
You can probably tell what walnuts are good for by looking at their shape. Look familiar? A little like a brain, maybe? Walnuts boast the neuroprotective compounds vitamin E, folate, melatonin, and omega-3 fats. They're also a good source of antioxidants and their anti-inflammatory properties are known to lower the risk of chronic oxidative stress.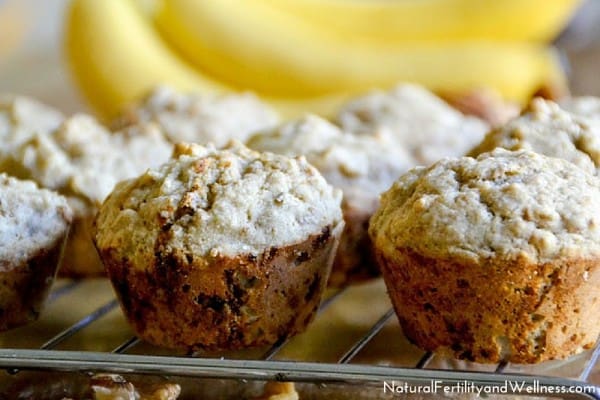 Bananas for bananas.
While they're known to be a good source of fiber, potassium, vitamin C and B6, like nuts, bananas are also full of magnesium. They also contain pectin, which helps detox your body from heavy metals and stimulate the growth of gut-friendly bacteria via their prebiotic content.
As if all those healthy vitamins and minerals aren't reason enough to go make yourself some of these muffins, they just happen to be pretty tasty, too.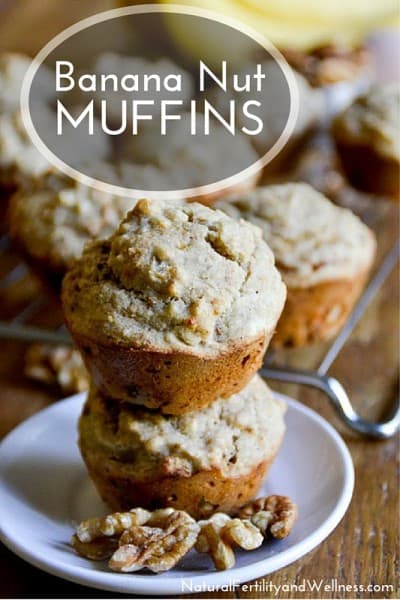 Print Recipe
Banana Nut Muffins
These muffins make the perfect quick breakfast or snack.
Ingredients
1

cup

banana

mashed - about 3 small

1/2

cup

applesauce

unsweetened

2

eggs

1/4

cup

honey

1

tsp

vanilla

1

cup

brown rice flour

1/2

cup

sorghum flour

or more brown rice

1/2

cup

tapioca starch

1/2

tsp

salt

1/4

tsp

nutmeg

1

tsp

baking powder

1/2

cup

walnuts

coarsely chopped

1/2

cup

pecans

coarsely chopped
Instructions
Preheat oven to 350 and lightly grease a muffin tin, or line with paper liners.

In large bowl, mash bananas. Stir in applesauce, eggs, honey, and vanilla.

On top of banana mixture, sprinkle flours, starch, salt, and nutmeg. Stir in to combine.

Sprinkle with baking powder and quickly mix in.

Fold in nuts.

Scoop 1/3 cupfuls of batter into prepared muffin tin and bake for 20 minutes, or until tops spring back when lightly touched.